Multi-function temperature logger
增強版 V-A-W 記錄功能
Enhanced V-A-W Logger Features
Cost HK$2,xxx.00


Standard K-Type socket for variety purpose probe such as surface type or air etc.


You may measure AC/DC Voltage, Current, Power by means of adding our
other modules.  Simple to use and connect.
RS232 for connecting to PC, Phone jet for connecting module, General power jet
for connecting Aux. power.

Realtime numerial logging, you may retrieve with MS-Excel for further paper works.
(Standard Equipped)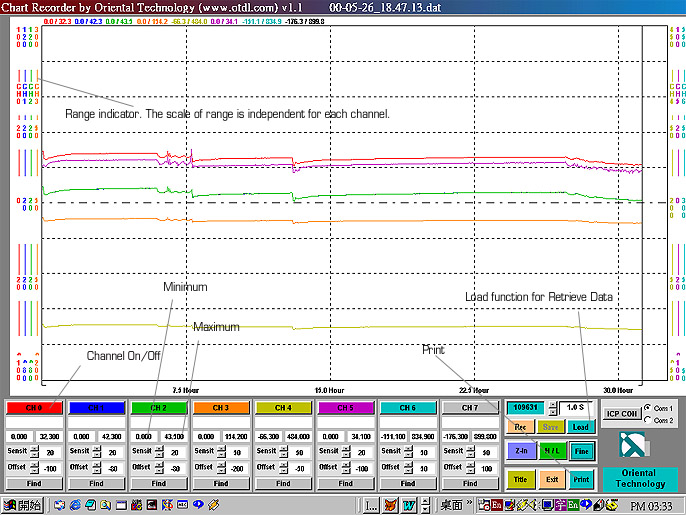 Optional Realtime Graphic Software for monitoring, printing.
Features
Automatic Max/Min. reading and auto-scaling function.
"Load" - Retrieve logged data from database.  Then, you can print serveral copies for different client.
"Zoom In" - Enlarge specific time period for precise analysing and printing.
"Title" - You may key in the product description or model number.
You may disable any channel for more ease to read specific channel trend.
For any question, please do not hesitate to contact us.
Tel: 852-24023200
Fax: 852-24133100